Rubyso ( Collaboration with AC )
Rubyso

1. What is Rubyso?


Rubyso is a botanical beverage mix, pomegranate main flavored , and essential powder food drink supplement for modern day person. Rubyso uses formulation from Japan but made in locally here in Malaysia.
2. How can Rubyso help and benefit you?


- Keeps your intestines healthy, improves bowel movement, and prevents stubborn stools, to avoid from autointoxication.
- Can strengthen your body immune system.
- Help soften stools and prevent constipation.
- Soluble fiber pectin, promote gastrointestinal motility.
- Remove waste to avoid toxic retention.
- Probiotics can help balance your "good" and "bad" bacteria to keep your body working like it should.
- High antioxidant ingredients results in better and healthier skin.
- Pomegranate extract with 3 major natural enzymes; bromelain, papain, and kidney bean fiber to achieve enzyme antioxidant therapy to regulate the intestines and stomach and prevent cell oxidation.
- Improve in body metabolism
3. Who is suitable to drink Rubyso?
Rubyso is suitable for all ages and the general population. However it is not recommended for pregnant women. Pregnant women are in a sensitive period.

4. Can I take this product with medication?
If you are currently receiving any form of medication, please consult your doctor before taking the product.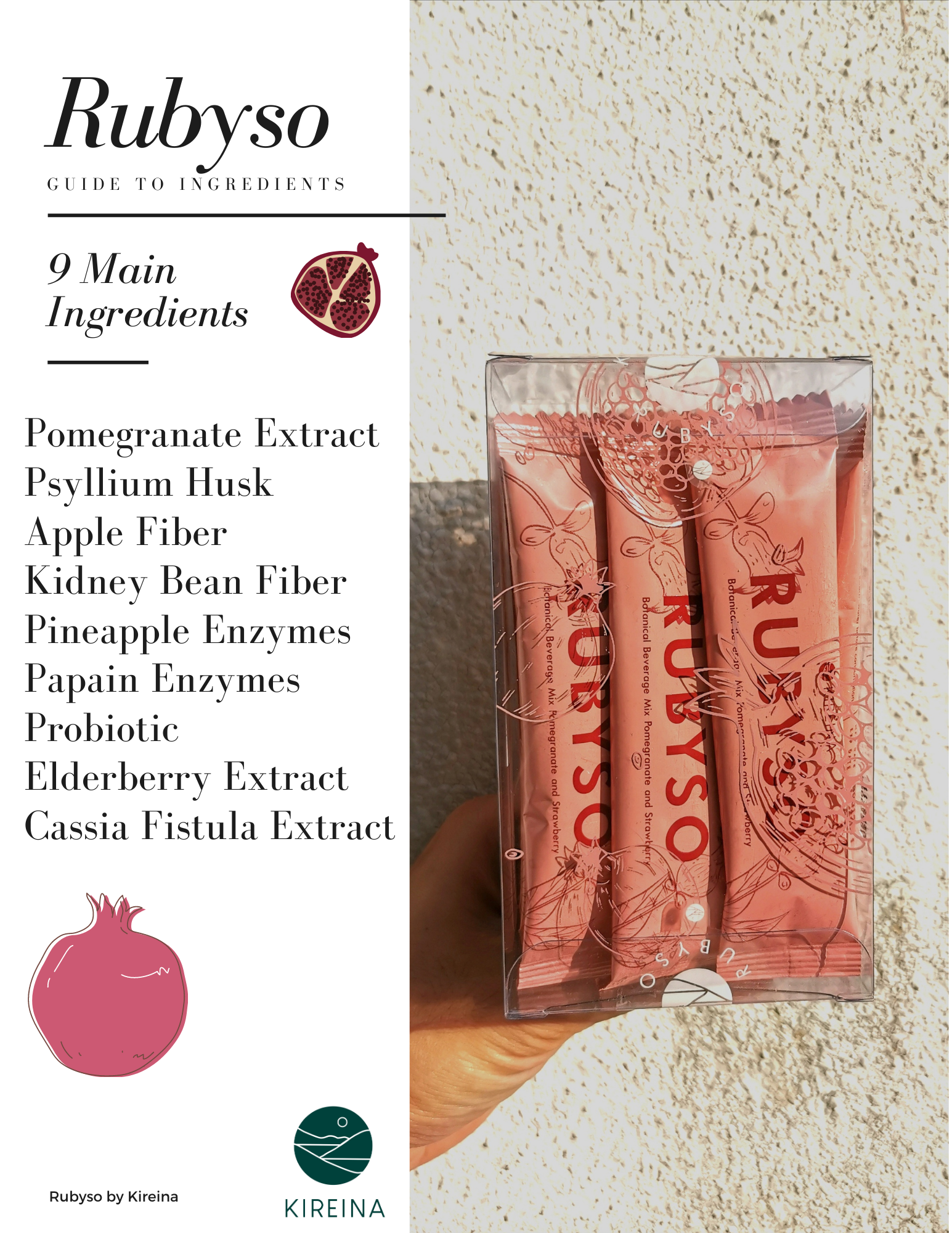 1 Box RM118 Only!

3 Box RM318 ( Free Shaker )

Free delivery entire Malaysia!

Singapore customer kindly pm us for your delivery rate, thank you


1 Box of Rubyso contain 15 sachets
Each serving size : 1 Sachet (12gm)
Promo and Free gift only while stock last!

Terms and conditions applies*
SGS / KKM Approve

---